ILLUMINATE YOUR PATH TO HOLISTIC WELLBEING

Holistic wellbeing is often out of kilter because of a lack of fulfilment in life. This sense of lack may lead us to strive for wealth recognition and success or leave us thinking that there must be more to life and that perhaps something mysterious escapes our understanding. These notions along with the anxiety and stress that striving for success and the feel good factor creates can undermine our vitality, rob us of our joy of life, prompt a yearning search and eventually leave us with feelings of exhaustion and defeat.
ILLUMINESSENCE New Paradigm Approaches
are designed by the Illuminessence team to address that sense of lack for the promotion of holistic wellbeing and a lasting peace of mind. WHAT IS A NEW PARADIGM? The dictionary definition of paradigm is "a pattern, example or model". An old paradigm would be the pattern which we have always used to approach life's challenging situations. The Illuminessence New Paradigm Approaches offer an opportunity to approach life's challenges in a new way, to develop new patterns. If you would like to you may arrange an informal e-mail chat about this approach with one of the team by using the contact link at the top of the page. We look forward to hearing from you.
Powered by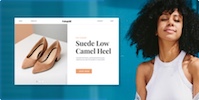 Create your own unique website with customizable templates.